Become A Dealer & Engage In A Trusted, Honest, Professional Distributor-Manufacturer Partnership
Learn More. Sell More. Worry Less.
Trusted By Dealers, Integrators & Manufacturers Nationwide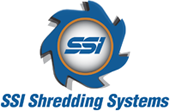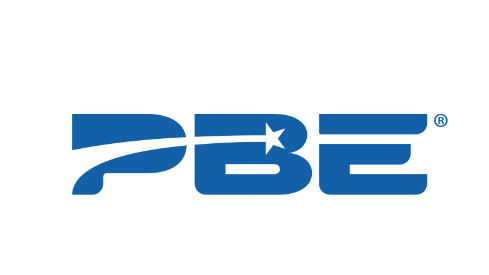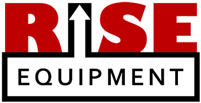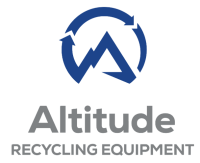 The True Importance of Having A Strong Reseller Network
This area of our business is 100% the most important focus along with delivering flawless products. We want our dealers to have an abundance of success. We believe in this so much, we continually invest and find ways to help dealers not only sell more conveyors, but simplify the way their business makes money. We believe that there is always areas to improve and increase revenues with less effort over time.
We create a long-term partnership that is built on a friendship. Our dealer partners are critical to helping us spread the Fluent Conveyor experience to customers around the globe. We appreciate the time and efforts our dealers invest into training their staff.
The initial time the founders sat down to pencil sketch out the business plan, the dealer network was the #1 focus. We believe in having a true loyal partnership with our partners to ensure their time invested in our business is always rewarded with our investments into them.
Our Promise To Our Dealer Network:
We never sell direct if a territory has been assigned
Dealers will be compensated a % of the profits for all parts, belts, conveyors sold in an assigned dealer territory
We will continually invest and grow within defined territories that are producing revenues
We will train and invest money and resources to ensure your sales and service staff 100% understand how to increase customer satisfaction with expertise and knowledge.
Presenting The Fluent Conveyors Dealer Advantage
The Fluent Conveyors Dealer Advantage is a successful process in dealer sales support, engineering support and customer support. This is the most extensive collection of value added benefits in the industry. Our dealers have told us exactly what they would like in a relationship with us and we listened.
As a Fluent Conveyors dealer, you have an opportunity to represent the most dedicated and innovative brand of conveyors in the industry. As your needs change, the Fluent Conveyor Dealer Advantage will change with you. Our technology continues to revamp and change on a regular basis, enhancing the customer experience and level of support.
In our business model, the most important part of our brand is the dealer. The knowledge and local relationships have help us position the brand as well as giving us the ability to expand on our core product offerings. Our dealer designed model is focused on increasing dealer profits and revenues. 
Become part of the Fluent Conveyors dealer channel and share our success!
**This dealer information PDF (download above) will give you an idea of the products, programs and services we offer to help you run a more profitable business.
Process To Become A Dealer / Distibutor
We are always seeking to expand and diversify our dealer network
Here is the process to become a dealer:
Fill out the form on the bottom of the page and in the about your business area, add "request dealer application packet"
Fill out the complete dealer packet, credit references etc. 
Fluent will review the application within 5-10 business days 
You will get a reply with the next steps or if your business does not meet the dealer requirements, we will also let you know
Our Ideal Dealer Profile Requirements
We like to make sure all dealers are offered the same opportunity to represent Fluent Conveyors; however over the years we have learned that not all dealers have the dealer profile to represent our offerings. 
Here are core things that match our "perfect dealer"
Have the ability to sell on value, not price. If you prefer selling less expensive and cheaper pieces of equipment, we will not be a good fit
Have a sales team with the ability to learn 
Have at least 4MM in revenue
Have the ability to sell 2 ram balers and horizontal balers from leading manufacturers such as Harris, American, IPS, International, G Baler and more. 
Have the ability to correctly position value around our equipment so ensure pricing issues do NOT limit selling. 
Frequently Asked Questions
Does Fluent Conveyors allow more than one dealer in a territory?
Fluent Conveyors, Inc reviews all applications to ensure that each geographic area is covered correctly. In some instances there may be slight overlap in a defined territory to ensure that there is proper alignment with serving the local customer. 99.9% of the time we do our best to protect the defined dealer in their territory.
How long does it take to become an authorized Fluent Conveyors Dealer?
Becoming a Fluent Conveyors dealer takes typically about a week depending on the workload of the territory account management rep, the products the applying dealer is looking to sell etc. There is a 4 step process that our team reviews to ensure that each dealer that is selected has the correct level of customer service and the proper team to serve the local customer correctly.
Does Fluent Conveyors have quotas or requirements to become a dealer?
Fluent Conveyors does not have a defined quote per territory at this time; however, based on geographic location, there are data metrics we want our dealers to strive for in order to collectively as as team place more equipment in the dealers territory. Fluent Conveyors works hard to not only grow our business, but grow the dealers business together.
What products does Fluent Conveyors offer?
Currently Fluent Conveyors has engineered and manufactured roller chain belt conveyors, slider bed conveyors, package handling conveyors, sorting systems, metering wheels, live bottom bins and has future goals to enter new segments of the conveyor industry: agriculture, winter sports, mining and more.
Are You Ready To Apply To Become A Local Distributor?
We are excited to get the opportunity to review your dealership application!
Please Only Submit Your Application If You Match The Following:
Have the skills to sell equipment with price points of $40,000 - $300,000+ Per Conveyor
Have proven credit references
Sell over 4MM in revenue annually
Have local service technicians that can support our equipment
Are looking for a loyal partnership